Swamps & Marshes: Digital Environment Art Gallery
Musty swamps are full of unique creatures and funny plants like cattails. Water soaks most of the soil and these environments offer a good mix of deep water with shallow ground.
Concept artists have designed a wide variety of swamps and marshes for video games. These are still popular environments and they're great practice for an environment art portfolio.
Check out these examples for some high-quality concept art environment inspiration. Marshlands may be tricky to design without reference, but it's helpful to study what others have done and add your own ideas to get some unique paintings.
Mystery
House in the Swamp
Marsh and Ruins
Secret in the Swamp
Medieval Swamp Town
Swamp House
Row, Row, Row the Boat
Stalker
End of the Known World
Dank Swamp
Distillery
Walkway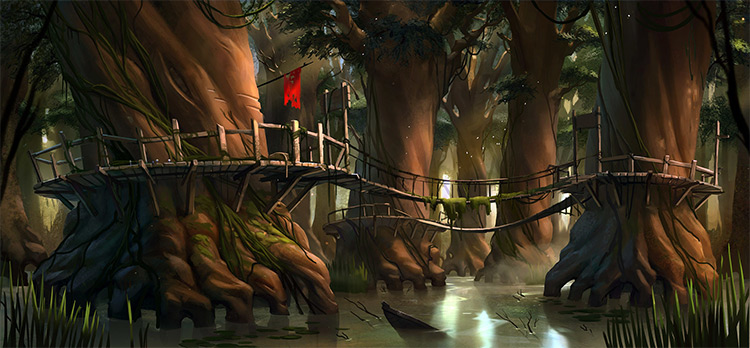 Speedpaint
Creepy Swamp
Follow the Light
Jungle Area
Mystical Swamp
Dark Swamp
Swamp Architecture
Sunbathing
Swampyscape
The Sinking Inn
Swamp House
Magic Swamp
Lone Watchtower
Miredeep
---