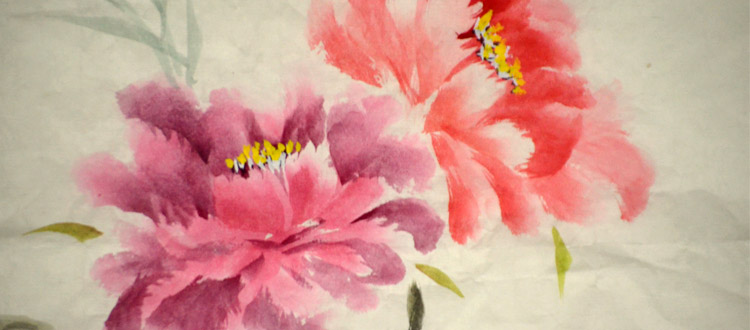 Best Books On Drawing & Painting Flowers
Resources
Books
Disclosure: This post may contain affiliate links. That means if you buy something we get a small commission at no extra cost to you(learn more)
Learning to draw flowers is mostly about drawing from life and observing what you see.
But this is much easier said than done! A teacher can always help but if you don't have time(or money) to access a teacher then self-teaching is your only option. And thankfully there are plenty of books covering the details of flower drawing to help you learn even faster.
Botanical Illustration for Beginners: A Step-by-Step Guide
Absolute beginners need to start somewhere and for that I recommend Botanical Illustration for Beginners: A Step-by-Step Guide.
This certainly isn't the only beginner-friendly guide in this list. However it is lengthy enough to cover everything in detail and the writing style is exquisite.
Early chapters focus more on practicality and how you should approach each new drawing session. But you'll quickly move into techniques for coloring and how to use wet & dry mediums for your finished pieces.
Flower illustration design isn't as tough as it seems. And thankfully this book dispels the myth that you need some magic "talent gene" to draw or paint well.
Flowers Drawing Masterclass
This very practical drawing guide is a bit lengthier and also more detailed on the technical process. The Flowers Drawing Masterclass by Margaret Eggleton shows that you can learn a lot just from one great book.
It's only about 100 pages long but this gets into a full mini-course syllabus covering materials, basic rendering, coloring, and how to approach each individual part of the flower.
Learning to draw a rose petal or leaf stem is very different from learning to draw a bush or fern. These all follow similar techniques but focused practice is how you learn to apply these techniques.
You'll follow various step-by-step exercises to put your ideas down onto paper fast. This is an excellent guide for beginners who may have some decent drawing ability but want to push further into flowers.
The Kew Book of Botanical Illustration
Every professional artist should keep a copy of this book nearby as a desk reference and help guide. The Kew Book of Botanical Illustration by Christabel King shares her 40+ years experience working with botanical artwork.
In this book you'll find tips for everything from basic flowers to more complex leaves and oddly-shaped plants like cacti.
The early chapters talk about drawing from life and how you should practice sketching while out in nature. This book does cover a lot of mediums like gauche, oil, and ink.
But the actual practice is what makes perfect and it's how you'll achieve Christabel's level of experience.
Note: it helps a lot if you have some flowers nearby that you can study while working through these exercises.
Botany for the Artist
If you're looking for a reference guide along with some inspiration on flowers then pick up Botany for the Artist.
This is not a strict how to draw book. It's more of a historical look into the world of botany & flower drawings to see how other artists created their pieces. You'll learn what's possible with rendering and how far you can take your drawings of flourishing plant life.
Early chapters do cover a bit about materials and how to pick colors whether you're using oils or colored pencils.
But the vast majority of this book is about composition and drawing quality through example. You won't learn how to draw flowers directly from this book, however you may pick up some best practices by studying the many professional works littered through these pages.
How To Draw Modern Florals
How To Draw Modern Florals looks at the entire artistic process from start to finish offering a complete guide for anyone willing to put in the work.
The author Alli Koch teaches a variety of flowers in a step-by-step fashion so you're always working to improve on different ideas. Through this process you'll internalize how certain flowers look and how to build a visual library in your head.
Many lessons get into the nitty-gritty details of flower anatomy which is wildly helpful across the board.
No matter what type of flowers you're hoping to draw I guarantee this book can set you on the right path. It helps if you're already somewhat decent with drawing, but if you can put in hours outside this book it'll work well as a supplementary material too.
Botanical Drawing in Color
Learning to render is one big subject and learning to render in color goes even further. Botanical Drawing in Color is the premiere guide to crafting picture-perfect illustrations with colors that fit your artwork.
The book is pretty long with 144 pages and a few dozen chapters. The author Wendy Hollender teaches you how to draw inspiration from real life and how to craft your ideas/colors around flowers you find in the real world.
Starting from the very beginning you'll work through a series of exercises that get progressively more difficult over time.
This forces you to improve your skills as you get to practice on your own. You'll work through form and color theory along with rendering in colored pencil.
A beautiful guide for drawing pristine flower illustrations that are full of life.
Flowers & Botanicals
Flowers & Botanicals is part of the "drawing made easy" series which attempts to break down the process of drawing into simpler steps. The book is very short with only 64 pages so this will not help you learn everything.
But the goal is to get you familiar with the basic materials(pencil/paper) and how you should approach a new drawing. More specifically you'll learn how to approach flowers by looking into their anatomical structure.
Unfortunately this book does not get into any color techniques so it's just a black & white drawing book.
Very simple intro and primarily geared towards beginners, but also affordable for just getting started.
Botanical Illustration Course
One of the best things about the Botanical Illustration Course is the structure.
Many books lack structure or just assume that you'll pick it up as you go. But this book covers a handful of easy-to-follow exercises that naturally build on top of each other. Throughout this process you'll learn observational skills and how to dissect plants in the real world.
As you work through this book you'll see changes in how you approach a new drawing. You'll learn to recognize form and how to see flowers for how they really look.
Naturally this book includes a ton of sample illustrations too along with some final chapters on rendering in pencil and watercolor.
A true start-to-finish course on drawing flowers with everything you'd want to know.
The Art of Botanical Drawing: An Introductory Guide
Last but certainly not least is The Art of Botanical Drawing: An Introductory Guide created by Agathe Ravet-Haevermans.
This book is made for nature lovers who want to get outside more and draw flowers from the real world. It's best suited for anyone with a home garden or maybe some flower beds nearby.
You'll learn how scientific illustrations are created and what's included in that process. Each chapter covers a different idea like shading, volume, perspective, and how these all come together in a finished piece.
If you're looking for a book that covers both constructionist and realist drawing then this is an excellent place to start.
But just know there isn't really one single book that says it all. You'll learn the most through practice and if you're self-teaching then all of these books act like resources to help you along the path.
---